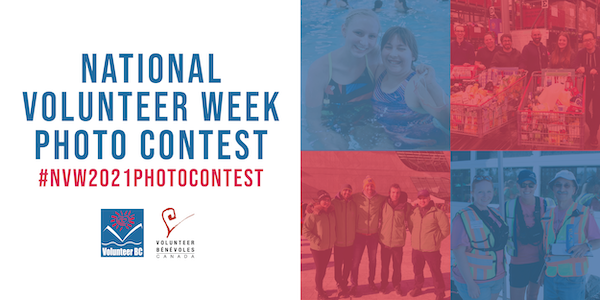 NVW Photo Contest Launch
SEND US photos of volunteers and the strong contribution they make. This past year, many volunteer roles were postponed or canceled.
Don't have any photos – send a screenshot of your virtual activity. Or a photo of a volunteer with a short caption on how they made a positive impact. Let's thank these individuals and celebrate volunteerism and work of community organizations like yours! We will highlight and post as many photos as we can on social media.
CONTEST DETAILS & PHOTO ENTRY FORM
Contest Deadline: April 16, 2021
Questions? Email: info@volunteerbc.bc.ca
National Volunteer Week 2021 – April 18-24
The Theme – The Value of One, The Power of Many, reflects on the awe-inspiring acts of kindness by millions of individuals AND the magic that happens when we work together towards a common purpose. Volunteers bring change and deserve more than ever to be recognized for their dedication to their community.

Celebrate – Head over to Volunteer Canada's National Volunteer Week website to download your NVW Campaign Kit for tools, including: NVW Campaign Kit, Volunteer Recognition Best Practices.

Stories Wanted – How are you celebrating NVW and recognizing your community volunteers? Send us your story, along with a photo and we will highlight it in our newsletters and social media. Email: info@volunteerbc.bc.ca

Training Fund Opportunities
The Federation of Community Social Services of BC (FCSS) launched 2 training fund opportunities to address training needs and skill gaps identified in the Social Services Labour Market Research Project.
Training Grants – Organizations may apply for Education Individual Grant (up to $1500) and the Organizational Training Grant (up to $10,000). The Organizational Training Grant has three different application windows—each devoted to a different topic theme.Training Workshops – A series of free or subsidized training workshops and seminars open to all community social service organizations in BC. An ongoing selection of workshops and seminars will take place between March 2021 and March 2022.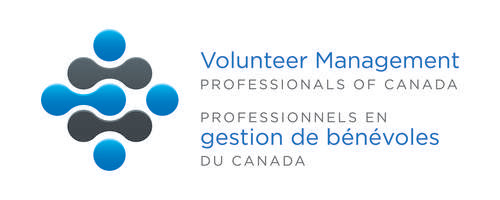 Speakers Wanted!
Proposals are now being accepted until March 15 to be a presenter for the Volunteer Management Hybrid Conference presented by AL!VE, Better Impact, and VMPC on October 19 & 20.
---
Charity Village Crowdfunding Tool
GoFundMe Charity is shutting down. Learn how to reduce the impact on your organization and fundraising goals with the CharityVillage Crowdfunding. The unique tools and platform offers features that nonprofits and charities need from their crowdfunding technology.
---
Volunteer Management Training
New to managing volunteers? Need a refresher? Check out the following VIRTUAL Volunteer Management Training:
Volunteer Burnaby – Volunteer Resources Administration Online Training
Richmond Cares, Richmond Gives – April 20 (virtual) – Effective Organizational Leadership for Pandemic Times presented by Richmond Cares, Richmond Gives and Trinity Western University. Participants will gain an understanding of actionable practices to help their leadership thrive, even in challenging times.